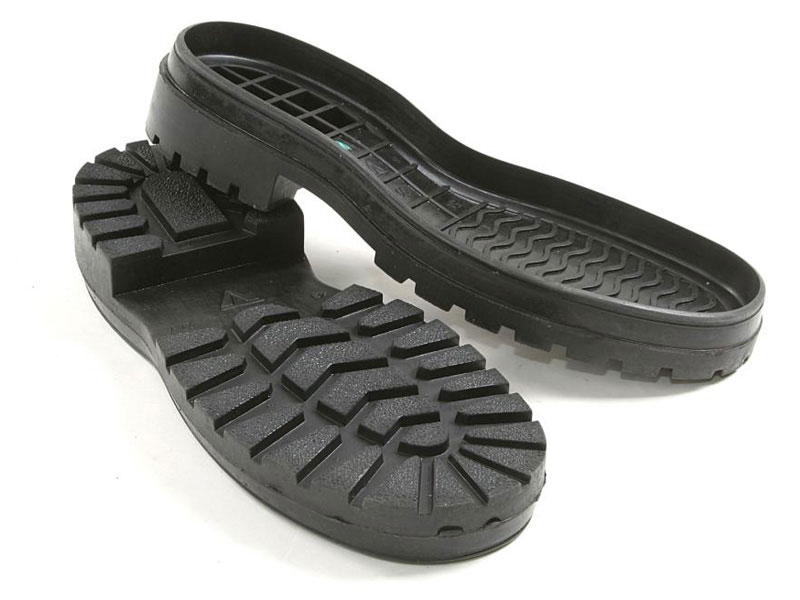 Description
Rubber stitched sole "5AP" is manufactured from wear-resistant rubber mix. Sole "5AP" may be also manufactured from oil-petrol-and heat-resistant rubber. It is at the same time elastic and resistant to flexing.
Use
Rubber stitched sole "5AP" is designed for fixing by adhering-stitching method to shoesput on the lasts 5A.
Features
Sole edge is 19 mm high and has a groove for stitching by sewing machine or by hand. Massif tread pattern of the sole "5AP" gives the shoes a solid look. The design of this sole with a "kink" provides an orthopedic effect.
Technical details
standard: TUU 19.3-34019297-001:2008
color: black
sizes: from 240 (38) to 307 (48)
average weight: 0,95 kg pro paar
package: polypropylene bags
guatity in a package: 20 paar