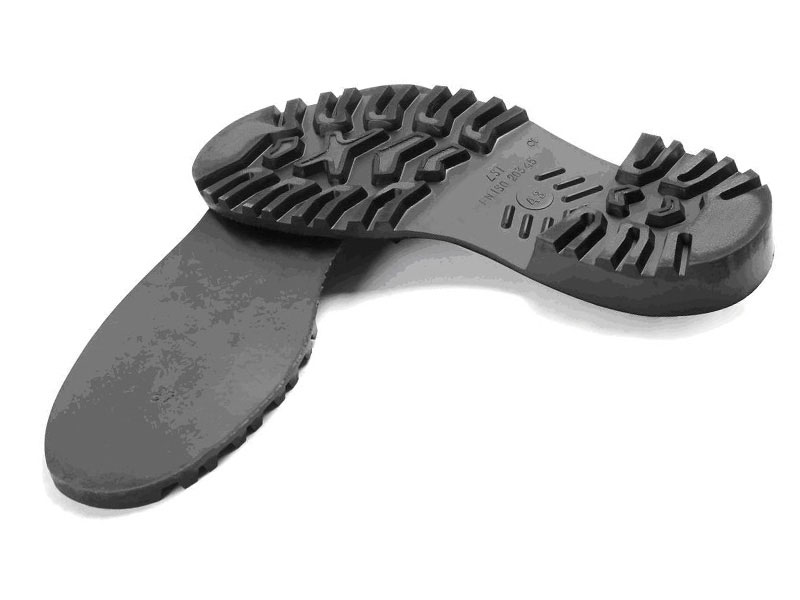 Description
The rubber shoe sole DUO is characterized by high strength and wear resistance as well as by elasticity and resistance to multiple flexing.
Use
This shoe sole is manufactured from wear-resistant nitrile rubber by high-pressure moulding. It is designed for attachment to special and working shoes by vertical shoe construction method.
Features
The vertical shoe construction method secures the outstanding strength of fixing the sole to shoe upper, it assures also good water impermeability and elegant shoe appearance.
Technical details
standard: TUU 19.3-34019297-001:2008
color: black
sizes: from 39 to 47
average weight: 0,75 kg pro paar
package: carton boxes
guatity in a package: 25 paar